Local Partner Spotlight: Ruth & Naomi's Mission
Ruth & Naomi's Mission (RAN) provides an array of services to assist members of our community who may be struggling with poverty, homelessness, addiction and mental health concerns. They serve 300 meals per day, support 35 residential recovery treatment beds for men and women, and place 120 individuals into permanent housing every year. Their programs and services include: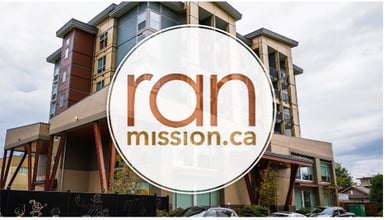 Community Services
Wearhouse
The RAN Wearhouse supports individuals in the community by allowing those in need to access clothing, bedding, linens and footwear free of charge.
Community Dinner
The Community Dinner is open to those in need from 6-7pm every night of the week. Currently they offer a 'to-go' meal and hope to resume in-house seating at a later point in time. All are welcome.
Portal and Pathways Shelters
The Portal is a Safe-Stay shelter that offers up to 45 beds to individuals in the community who are in need of semi-permanent shelter. Pathways Shelter offers an additional 26 beds each night.
Clinical Services
Oasis Residential Addiction Treatment Program provides a safe, structured, shame-free environment that supports self-respect in order to facilitate physical, mental, relational and spiritual health.
New Hope Health & Wellness Clinic provides free drop-in access to primary health care services with a family physician, nurse, and other healthcare providers in a safe, non-threatening and hope-filled environment. Services include medical care, pharmaceutical care, and chiropractic care.
Ruth & Naomi Family Centre
The RAN Family Centre is a 36-unit residential apartment situated in the downtown core of Chilliwack, with units varying from studio through to 3 bedrooms. Every aspect of the RAN Family Centre was designed with families in mind. Their goal is to help create a happy, healthy, and secure environment for families and to provide support for those who may need a little extra help. The lower 2 floors include dental services, physician services, chiropractic, a daycare center, an after-school program, a teaching kitchen and several other helpful services. It also houses the women's recovery program participants.