Food for the Hungry is a Christian humanitarian organization working to end all forms of human poverty by providing life-changing development programs, disaster relief, and advocacy.
Since 1971, Food for the Hungry has been going into the world's hardest places with an exit strategy: to respond to human suffering and graduate communities of extreme poverty into self-sustainability, all within a decade.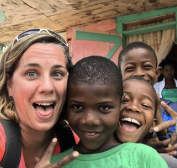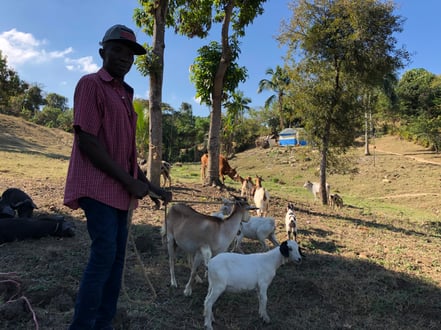 By creating context-specific solutions in education, agriculture, health, livelihood, clean water, and disaster risk reduction, the nonprofit focuses on transformational development, investing in children as the key to lift entire communities out of poverty. With 98% of staff working in their country of origin, Food for the Hungry works side-by-side with local leaders, churches, and families to implement innovative solutions. The organization currently serves more than 14 million people in over 20 countries worldwide.
Denbow partnered with Artex Barn Solutions and Food For The Hungry's Abbotsford branch to focus specifically on education. Our company supported the cost of building an amazing high-capacity school and the training of talented teachers and leaders in Mateguasse, Haiti. In addition, Denbow staff members sponsored kids from the area. We took teams to Mateguasse for 3 years in a row to see the school take shape, learn about their agricultural and health initiatives, meet the children we sponsored and their families before the start of COVID. Our final financial support was sent to the school in Fall of 2021, and from there we are evaluating which community/project we would like to be a part of next. We are currently considering Guatemala.
Learn more at https://www.fhcanada.org/Partner/