Does LEED Certification Contribute to Sustainable Development?
A LEED certification should be one of the most coveted documents that a sustainable development project should have, though there are many people who do not know what it is or why it is important. So we've asked ourselves, Does LEED Certification Contribute to Sustainable Development?
LEED stands for Leadership in Energy and Environmental Design, and is an internationally recognized green building certification system that is awarded to buildings or communities which have been designed with certain environmental considerations in mind.
The certification is awarded if the improvement of energy savings, water efficiency, CO2 emissions reduction, indoor environmental quality has been addressed. The stewardship of resources and the sensitivity to their impacts is also very important, and will also help determine if LEED certification is awarded.
The fact that LEED certification is able to accommodate all building types, regardless of whether they are commercial or residential, cannot be understated. LEED awards green buildings points depending on their design and construction. The points focus on five main areas:
Sustainable sites

Water Efficiency

Energy and Atmosphere

Materials and Resources

Indoor Environment Quality
Buildings that achieve different levels of sustainability are awarded different levels of certification, with the highest level being Platinum and the lowest being Certified.
The importance of LEED Certification
There are a number of reasons why obtaining LEED certification is important. For instance, about 35% of all greenhouse gases are generated by buildings, while at least 35% of landfill waste comes from the construction industry, especially construction and demolition activities.
Additionally, a whopping 70% of municipal water in Canada is used in and around buildings. These statistics alone go to prove that making buildings greener will help to reduce the negative impact that humans have on the environment, and help us achieve some of the goals that have been set out to ensure sustainable development.
Obtaining LEED certification ensures that your buildings or your community are doing everything that they can to ensure that they are sustainable. By using materials that are environmentally friendly, and by implementing practices that ensure environmental sustainability during design, construction and operation, these communities guarantee that they safeguarding the environment for years to come.
Denbow and LEED Certification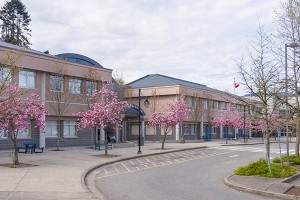 We like to think that we are one of the companies that is ensuring communities are working towards sustainable development. Denbow is based in British Columbia and has been helping clients to achieve LEED certification on their projects by using a number of strategies. Some of these strategies include using a small radius of delivery, thereby ensuring that no energy is wasted in the delivery of materials to different sites, using materials that are environmentally friendly including Environ hydraulic oil, and supplying our clients with quality recycled materials - wood revitalized from forest residuals.
We are also specialists at assisting with features like green roofs, allowing urban developments to create gardens and planters in their buildings, minimizing the effects of the damage that they may have done to the environment when they were being constructed, and giving tenants a space where they can escape to enjoy the beauty of nature without having to leave the building. These greenroofs and planters also help with stormwater management in urban development.

For instance, we highlighted one of the most noticeable projects in the lower mainland, TELUS Garden. Telus Gardens was one of the first developments of its kind to achieve LEED Platinum certification in Canada. Denbow was instrumental in the installation of soil into the garden terraces in the building, and ensuring that the building that has been hailed as one of the benchmarks of sustainable development in Canada achieved its LEED certification.
In the modern construction and development era, one of the only ways to ensure that there is sustainable development is through LEED certification, and its contribution to sustainability cannot be ignored.
Save