Fall Landscaping Tips
As the days get shorter and colder, most families are excited to invest time and energy in creating beautiful interior spaces. However, outdoor environments need some sprucing up too. Now is the perfect time to put on gloves, grab tools, and prepare landscapes for the winter.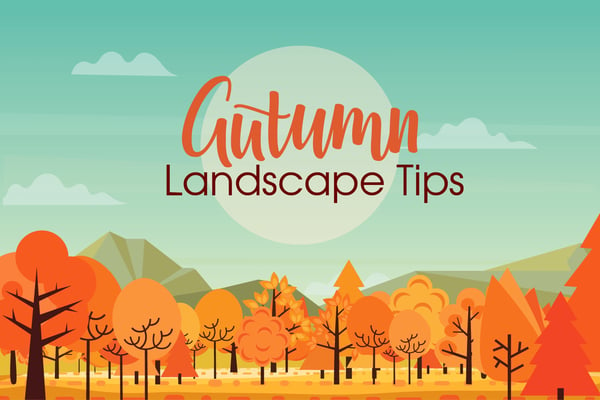 Here are some fall landscaping tips that professional landscapers swear by:
Fall makes a great time to mulch
The fall makes a perfect time to install mulch in the garden because it protects the roots of plants from frost and helps keep the moisture in the soil during cold, dry weather. Many landscaping professionals actually prefer mulching in fall than in spring. This process also suppresses weed growth and protect bare soil from erosion. Mulch is like an insulation for the soil. It provides warmer environment which is beneficial for the soil-food web – such as earthworms and microbes that keep the soil fertile. It is important to cut back perennials at about 6- to 12-inch stubs to better apply mulch around them. Aim to apply a 3-inch-thick mulch layer.
Fall planting requires timing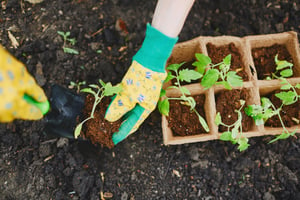 Late September through mid-November is the best time for fall planting. It is ideal to plant on days with overcast weather when humidity is higher and the sun isn't too intense to hurt budding plants. Landscapers recommend buying little plants in nursery pots as they are easier to handle and will catch up growth with winter rains. Having a compost pile is a great advantage - or purchase quality bagged compost to add to the soil before planting. It's important to give each plant enough space to grow and reach their full size.
Testing and reseeding the lawn is crucial
Fall is the best time to apply grass seed. There is one critical step recommended before seeding – test the soil. It is important to determine the pH level and nutrient availability in the soil to ensure healthy grass and foliage. Sending a soil sample to a professional for testing costs is inexpensive and it's worth the investment. Once the perfect condition for the soil is achieved, it's time to seed. Hand seeding, hydroseeding or Terraseeding are all options to consider, depending on the project.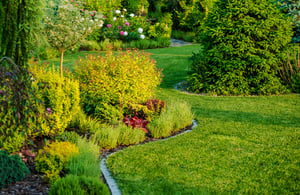 Fall yard cleaning should be a weekly thing
Those fallen leaves do look pretty indeed. But if they are left untouched, they could be a perfect place for pests and mold to settle in for the winter. They can also suffocate the grass and zap the soil of nutrients. Fall is the time to get more acquainted with the rake or perhaps, a leaf blower. To avoid getting the leaves and other debris out of control, fall yard cleaning should be done on a regular basis, at least once a week. Cut back overgrown trees and bushes and mow the lawn. Make use of waterproof tarps to easily haul fallen leaves and debris. Heavy pruning is required before the winter comes too. It's needed to prevent damage on plants from snow and ice storms. Remove dead annuals as well as desiccated ornamental grasses and perennials..
An efficient watering system is necessary
Plants, especially growing ones, need water. Installing a watering system in the lawn is another important fall landscaping chore. If the fall weather is dry, ensure proper watering of new plants and seeded lawns. Too little water can cause root die-off while too much water can stress plants. A dripping water system is ideal for most plants but hose-end sprinklers work just as fine. Furthermore, newly planted or sodded lawns need regular thorough watering.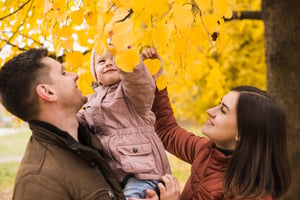 Fall is a season of vivid colors, which makes families want to go out more and enjoy the natural views, even just in their very own yard. What could be better than spending mornings or evenings in your very own garden, sipping on some warm coffee or hot chocolate while bundled up in a light sweater? But fall also provides challenges to maintaining a beautiful landscape. Fall leaves and debris, dry weather conditions, and occasional rains or snow – they all add up to the stress. The good thing is, there are fall landscaping tips that professionals swear by. They include applying mulch, testing and reseeding the lawn, creating a planting plan, doing a routine yard cleanup, and installing an efficient water system.
In addition to these landscaping tips, there are many more ideas that can make every homeowner's outdoors really vibrant, clean and beautiful this fall. They include adding outdoor lights and lanterns to illuminate walkways and brighten up entrance areas. They add a cozy appeal to the lawn or patio. Adding subtle fall décor to the exterior, such as a wreath or pots of seasonal flowers, will make any home look fresh and inviting.