by Sanjeev Dhillon - Field Marketing Manager, Canada at Procore Technologies
Victor Hugo, author of one of the greatest novel of the 19th century, Les Misérables, penned these powerful words in 1852 that 'nothing can stop an idea whose time has come' which continues to inspire generation after generation since then. In the industrial, commercial and institutional (ICI) construction sector we are in the cusp of a revolutionary change in our industry through technologies, methodologies & social awareness that demand change to the way we did business in the past. Are you ready for these changes coming your way? Will you embrace change to utilize these ideas in a practical way for the betterment of your organization?
Here are a few on my list that continue to gain momentum and ones you will be hearing more about or even adopting in 2019 if you haven't done so already.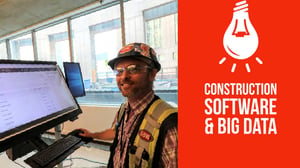 1.
Construction Software & Big Data
- Bye bye Excel & roll out the red carpet for apps and platforms that deliver collaboration, productivity, efficiency & data analysis on a unprecedented scale bringing all the players together.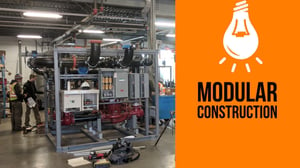 2. Modular Construction - From mechanical components to complete hotel rooms, savvy contractors from every segment in our industry are building off-site to save / attract labor, increase productivity, improve quality control & cut costs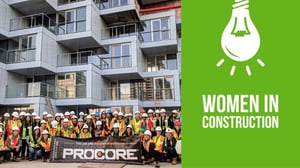 3. Women in Construction - With labor shortages predicted to get worse, the smartest companies are investing in educating, empowering & engaging women to bridge the gender gap in their organizations so as to beat the labor shortages.
4. From clash detection to project predictability, Business Information Modelling (BIM), Virtual Design and Construction (VDC) & Augmented Reality (AR) are making their way from the office to the job site in a big way. It's no longer in the realm of the architect & the engineer as site staff start to engage from the job site.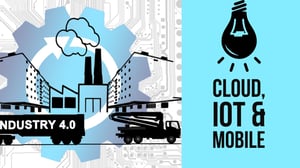 5. From concrete sensors to safety systems and everything in between, Cloud Based Apps & Internet of Things (IoT) devices are showing up everywhere on the job site as the mobile revolution accelerates.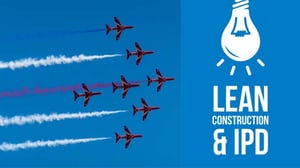 6.
Lean Construction
seems to be finally gaining widespread momentum in the construction industry as contractors continue to adopt this proven methodology for continuous improvement. Also on the heels of Lean Construction,
Integrated Project Delivery (IPD)
is also gaining steam as the benefits of collaboration with shared risk across project participants proves to be a winning & profitable strategy as practices get proven and documented.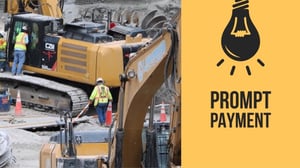 7. Successful Prompt Payment legislation in Ontario has emboldened supporters across the country as Provinces are pushing through or tabling their own versions to ensure that fairness and timely payment to Contractors across all segments becomes the law so as to curb the rampant and growing problem of delinquent payment.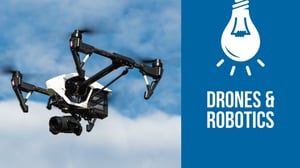 8. Expect to see more drones at the job site as contractors start to accept, adopt and take advantage of this technology for reporting, monitoring and documenting purposes. Also expect to start seeing robotic elements continue make their way into off-site manufacturing facilities and possibly seeing autonomous equipment at the job site from excavators to concrete pouring apparatus.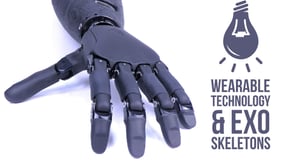 9. From intelligent hard hats to Exo Skeletons that aid workers on the field and so much more, wearable technology should start making it's way to the job site in a meaningful way to drive productivity and increase safety for industry colleagues.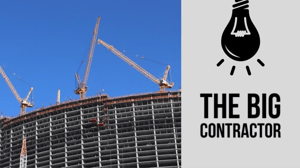 10. Big Contractors are redefining themselves to go beyond what a General Contractor traditionally does by offering project financing, pre construction and post construction maintenance services as one package across all project sizes big and small so as to gain a huge competitive advantage in successfully bidding for any given project. Smaller contractors who are unable to package such offerings are at great risk as they will get outmaneuvered by bigger contractors embracing this strategy. It will be interesting to see if this trend continues.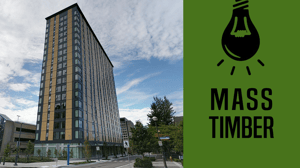 11. Mass Timber construction keeps gaining momentum as Tall Wood building permits across the country get approved and changes to the building code for buildings up to 12 storeys and higher gaining support and acceptance in some jurisdictions. When the 18 storey Brock Commons Tall Wood building was successfully completed in 2017 at the University of British Columbia it led the way in demonstrating the possibilities of mass timber construction.
These are my takes on ideas whose time I believe has come, whether they are embraced or not, time will tell but they all have compelling reasons to be part of our changing industry.
What are your ideas that will impact the ICI sector? What are the ideas that are unstoppable? Please share your thoughts and ideas on the original article on LinkedIn.
Used by permission